Toy Caldwell – Marshall Tucker Band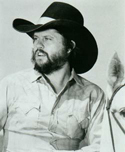 One of the major Southern rock bands of the '70s, the Marshall Tucker Band was formed in Spartanburg, SC, in 1971 by singer Doug Gray, guitarist Toy Caldwell (born 1948, died February 25, 1993), his brother bassist Tommy Caldwell (born 1950, died April 4, 1980), guitarist George McCorkle, drummer Paul Riddle, and reed player Jerry Eubanks. The group's style combined rock, country, and jazz and featured extended instrumental passages on which lead guitarist Toy Caldwell shone.
Tommy Caldwell – Marshall Tucker Band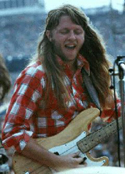 Tragedy struck the Tucker family on March 28, 1980 when Toy and Tommy's youngest brother, twenty-four year old Tim, was killed in an automobile accident. Less than a month later, on April 22, Tommy was involved in an accident when his Jeep struck a car that had stalled on the street he was turning on to. Six days later, on April 28, he died from the head injuries he had sustained. He was only 30 years old.
Bobby Caldwell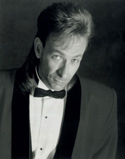 Bobby Caldwell is truly one of the most revered vocalists and songwriters in contemporary music today. As a singer, he has a successful career with numerous solo releases. His songwriting skills have earned hits not only for himself, but also for well-known artists like Chicago, Boz Scaggs, Peter Cetera and Amy Grant, Neil Diamond and Al Jarreau. Bobby's timeless classic, "What You Won't Do For Love" has been recorded and sampled by more than 100 artists, including rendition by Boys II Men on their recent comeback album.
Kimberly Caldwell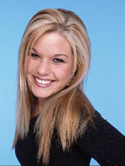 Kimberly placed seventh on the hit television show, American Idol 2, and is featured in the "Sexiest Women of Reality TV" 2005 calendar. Having appeared in Entertainment Weekly, US Weekly, Maxim, People Extra, and Cosmopolitan magazines, Kimberly was a part of the Idols Live! tour, which traveled to 44 cities across the U.S. and parts of Canada. Kimberly also performed the "National Anthem" and "God Bless America" at the Democracy Celebration in Washington, D.C.
L. Scott Caldwell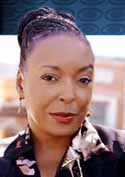 L. Scott Caldwell has an extensive background in feature films, television and theater. Her film credits include "Mystery Alaska," "Waiting to Exhale," "The Net," "The Fugitive," "Dutch" and "Without a Trace." On Broadway, she won a Tony Award for her role in Joe Turner's "Come & Gone." Her other Broadway credits include "Proposals," "A Month of Sundays" and "Home." She has also appeared Off Broadway in "About Heaven & Earth," "Colored People's Time," "Old Phantoms," "A Season to Unravel" and "The Imprisonment of Obatala."
---
Sources: