Erskine Caldwell
American southern author best known for his novel Tobacco Road (1932). The 1934 stage version set Broadway records with the length of its run, more than seven years. William Faulkner once ranked Erskine Caldwell among America's five most promising novelists. Thomas Wolfe was given the lead, followed by Faulkner, John Dos Passos, Caldwell and Ernest Hemingway. One of the most widely read authors of the 20th Century
His books sold 80 million copies and were translated into 43 languages.
Taylor Caldwell – (Janet Miriam Holland Taylor Caldwell Reback)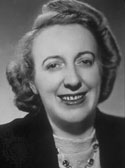 As a writer she was praised for her intricately plotted and suspenseful stories, which depicted family tensions and the development of the US from an agrarian society into the leading industrial state of the world. During her career as a writer her books sold over thirty million copies. She received several awards, among them the National League of American Pen Woman gold medal (1948), Buffalo Evening News Award (1949), and Grand Prix Chatvain (1950).
Ian Caldwell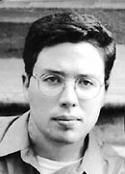 Ian Caldwell was a Phi Beta Kappa in History at Princeton University. He co-wrote The Rule of Four with his childhood friend, Dustin Thomason after graduating in 1998.
---
Sources:
Erskine Caldwell – http://www.georgiaencyclopedia.org/nge/Article.jsp?id=h-497 – http://www.johnwade.com/biography.htm – http://id.mind.net/~fletch/ – http://www.dartmouth.edu/~montfell/biographies/a_f/caldwelle.html
Taylor Caldwell – http://www.nationmaster.com/encyclopedia/Taylor-Caldwell – http://foia.fbi.gov/foiaindex/tcaldwell.htm
Ian Caldwell – http://en.wikipedia.org/wiki/Ian_Caldwell